Frazzled and Overwhelmed by Your Bookkeeping?
Your books contain valuable information to help you run your business, so it's important that your bookkeeping is accurate and up-to-date. But as a business owner, you have more important things to do than to stress about your books. GSW Financial Partners will take care of your bookkeeping and allow you to get back to the important work of running your business!
Clients call upon GSW Financial Partners, when they:
• Are starting out in business and need to set things up correctly
• Wrestle with finding the time to do routine bookkeeping while staying on top of other critical business matters
• Feel stressed that things are falling through the cracks
• Need someone to clean up their books
• Are not happy with their current bookkeeping provider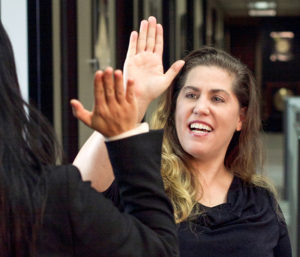 Our services
When you call upon GSW Financial Partners, you get an experienced associate assigned to handle your business bookkeeping. We match you with one of our bookkeepers who has the relevant expertise to support your business needs. All of our services are customized to work effortlessly with your business processes and the unique nature of your operation.
Our staff handles your day-to-day accounting transactions in an appropriate manner using the software of your choice. Our services include basic bookkeeping such as bank, merchant account and credit card reconciliations as well as recording payments, deposits and expenses. We manage your invoicing and bill paying. We customize your payroll process to make it smooth and convenient whether you choose to handle it in-house or through an outsourced provider. As required, we complete reports for worker's compensation, sales taxes, property taxes and city license/taxes. We also produce summary and overview analyses of financial statements and prepare budgets based upon information supplied.
Value-driven approach
GSW Financial Partners handles your bookkeeping at an affordable cost comparable to services available in a CPA or business management firm. Our goal is to prepare and maintain a clean and accurate set of books so that your CPA can handle your tax and business planning needs. We develop seamless relationships with your CPA or business advisors to ensure that they have what they need to do their work efficiently. Should you need a referral to a CPA or other business planning resources, we have a network of trusted professionals available to serve your needs.
Our fees
While your business is unique, the basics of bookkeeping is a fairly consistent process. Once a consultation is completed, we will estimate the expected time commitment to complete the work, recognizing that ongoing workload has ebb and flow depending on volume and time of year such as quarter-end and year-end reporting. All work is done on an hourly basis and is charged in quarter hour increments. Through our commitment to approach every project with integrity, we will always strive to bill fairly and timely.
Begin the process of streamlining your bookkeeping systems today!
Allowing our experienced bookkeepers to use their knowledge, expertise and resources to satisfy your company's bookkeeping needs is one of the smartest decisions your business can make! We take pride in our ability to use our expertise to allow you to focus your time on your business. Contact us to discuss your goals and how we can help you achieve them.